Brent V. Trapana
Partner
Marital and Family Law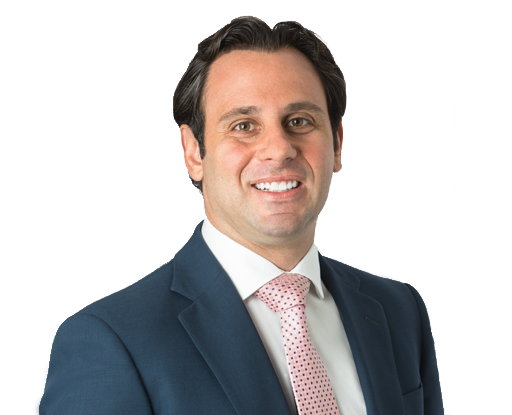 About Brent V. Trapana
Brent V. Trapana exclusively focuses his practice on an array of marital and family law matters, with a concentration on complex dissolution of marriage issues including alimony, child support, parental responsibility, timesharing, and equitable distribution for high-net-worth individuals. Mr. Trapana also routinely prepares intricate and unique prenuptial and postnuptial agreements for his clients.
Mr. Trapana spent the first two years of his legal career representing individuals and companies in complex business disputes in commercial cases. He has been able to harness the knowledge obtained from the business sector to help advise his clients in their complex divorce matters. Admitted to practice in the State of Florida, U.S. District Court for the Southern District of Florida, and the United States Court of Appeals for the Eleventh Circuit, Mr. Trapana is an experienced litigator with significant trial experience. However, Mr. Trapana also has a reputation of neutralizing highly contested matters in a way that allows for an amicable resolution without the necessity for high conflict litigation. As a result, Mr. Trapana has been named as a "Florida Rising Star" by Super Lawyer Magazine from 2017-2020 and 2021-2022 Best Lawyers "Ones to Watch" by U.S News & World Report.
Mr. Trapana earned his Juris Doctor, summa cum laude, from Nova Southeastern University Shepard Broad College of Law, where he graduated first in his class. While in law school, he served as editor-in-chief of the Nova Law Review, was a member of the Moot Court Honor Society, and received Book Awards for Contracts, Civil Procedure, Legal Research & Writing ("LSV") I, LSV II, Property, Constitutional Law II, Agency, Professional Responsibility, Travel Law, Interviewing & Counseling, and Will Drafting. On the Dean's List every semester, Mr. Trapana was also awarded the Stephanie Aleong Impact Award, as well as the SBA Academic Excellence Award.
Read More
Read Less
"Optimism but Vigilance Required in Vacation Rental Hosting During a Pandemic," Daily Business Review, Dec. 30, 2020
"An Ounce of Prevention is Worth a Pound of Cure: How to Minimize Your Litigation Costs," Brinkley Morgan Legal Talk Blog, Aug. 2016
"Suing a Non-Florida Resident in Florida," Brinkley Morgan Legal Talk Blog, November 2015
"Probate Litigation in Florida," Brinkley Morgan Legal Talk Blog, April 2015
"Florida's Stance on Same-Sex Marriage," Brinkley Morgan Legal Talk Blog, Aug. 2014
"Airport X-Ray Body Scanners: Do the Benefits Outweigh the Risks? Part 1," Travel Law Quarterly, Volume 3
"Airport X-Ray Body Scanners: Do the Benefits Outweigh the Risks? Part 2," Travel Law Quarterly, Volume 4
Top Lawyers, The Boca Raton Observer, 2023
Best Lawyers "Ones to Watch", U.S News & World Report, 2021-2022, 2024
Florida Rising Star, Super Lawyers, 2017–2022
Top Lawyers, Fort Lauderdale Illustrated, 2022
Nova Law Review, Editor in Chief
Moot Court Honor Society Member and Competitor
SBA Award for Academic Excellence, 2012
Stephanie Aleong Impact Award, 2012
ALI-ABA Scholarship and Leadership Award, 2012
Merit Scholarship Recipient
Broward County Bar Association
Broward Inns of Court
Broward County Matrimonial Lawyers
Florida (2012)
United States District Court for the Southern District of Florida
United States Court of Appeals for the Eleventh Circuit
Furman University, Bachelor of Arts, 2009
Nova Southeastern University, Shepard Broad College of Law, Juris Doctor, 2012, summa cum laude, Class Rank: 1 of 302