Jodi Furr Colton
Partner
Marital and Family Law
Boca Raton | Fort Lauderdale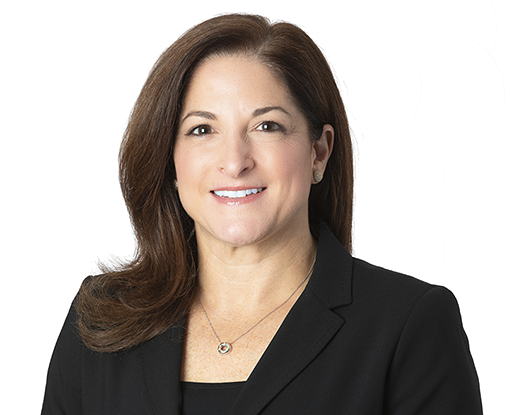 About Jodi Furr Colton
Jodi Colton is a graduate of Harvard Law School and a Partner at Brinkley Morgan. Her practice is exclusively focused on complex family law matters, including divorce, parental responsibility/ timesharing and paternity matters for high net worth individuals. In addition, Ms. Colton regularly drafts and negotiates prenuptial and postnuptial agreements.
Ms. Colton's legal career began in the New York City office of Latham & Watkins as a corporate litigator. Ms. Colton also practiced at large firms in Philadelphia and Minneapolis where she worked on a broad range of business and other litigation matters in federal and state courts. Ms. Colton draws upon her background in corporate and commercial litigation to assist her clients in sophisticated family law matters. She routinely represents high-net-worth and high-profile individuals in cases involving the valuation and equitable distribution of financial and business assets, including closely held corporations, professional practices, real estate, deferred compensation plans, stock plans, and other financial assets, as well as timesharing and parental responsibility/custody issues.
Ms. Colton is a Florida Supreme Court Certified Mediator and a trained Collaborative Lawyer. She believes that most family law cases can, and should, be resolved without protracted litigation. Ms. Colton has found that a well-negotiated settlement is often the most effective way to achieve the best possible resolution for her clients facing complex and multifaceted divorces and other family law matters. However, when a negotiated settlement is not possible, Ms. Colton zealously advocates on behalf of her clients to help them achieve their desired outcome through litigation.
Ms. Colton is AV Preeminent Rated by Martindale-Hubbell and is recognized in The National Advocates Top 100 Lawyers. An active member of the community, she currently serves on the Palm Beach County Bar Association's Unified Family Practice Committee, the South Palm Beach County Bar Association's Professionalism Committee, and the Equitable Distribution Committee of the Family Law Section of the Florida Bar. Ms. Colton is a Founding Member of the Palm Beach Chapter of the American Academy for Certified Financial Litigators and a member of the Susan Greenberg Family Law American Inn of Court of the Palm Beaches.
Ms. Colton served as President of the Harvard Mediation Program and as a mediation trainer and a mediator in Boston area courts. Prior to attending law school, Ms. Colton worked in the Office of the General Counsel for the U.S. House of Representatives. Ms. Colton lives in Delray Beach with her husband and their two children.
Read More
Read Less
"Collaborative Divorce: How Advisors Can Help Their Clients Split Amicably," ThinkAdvisor.com, Feb. 24, 2023
"Frequently Asked Questions (FAQ's), And Answers, About Florida Divorce," Brinkley Morgan Legal Talk Blog, August 1, 2022
Speaker, "Lifestyle Analyses: Are They Still Relevant?" Florida Institute of Certified Public Accountants' Valuation, Forensic Accounting & Litigation Conference, Jan. 7-8, 2021
Speaker, "Equitable Distribution," Broward County Bar Association's Nuts & Bolts of Family Law Seminar, October 26, 2018
Co-Presenter, "A Case Study in Family Law: Living in the Gray Zone (Parts 1 & 2)," Florida Institute of Certified Public Accountants' Valuation, Forensic Accounting & Litigation Conference, January 12, 2018
"A Vocational Evaluation of Me? What and Why?" Brinkley Morgan Legal Talk Blog, April 27, 2017
Speaker, "Avoiding Mistakes and Pitfalls in Equitable Distribution," Broward County Bar Association Family Law Section's Raising the Bar Seminar, April 8, 2016
"Florida's Alimony Law – Time for a Change, Again," Brinkley Morgan Legal Talk Blog, April 8, 2015
Speaker, "Long Distance Parenting Plans, Relocation and the Role of the Children's Therapist," Brinkley Morgan Family Law Seminar for Mental Health Professionals, January 16, 2015
Speaker, "Does Lying, Stealing, and Cheating Really Matter in the Process of Divorce?" Paralegal Association of Florida, Boca Raton Chapter Luncheon, January 8, 2015
Speaker, "Equitable Distribution," Broward County Bar Association's Nuts & Bolts of Family Law Seminar, November 14, 2014
"Divorce Law in Florida: What Happens if You Can't Hide Those Lyin' Eyes?" Brinkley Morgan Legal Talk Blog, July 30, 2014
"Thinking Divorce? Try A Voodoo Doll And Food, First," Boca News Now, July 27, 2014
Speaker, "We are Now a Daubert State – What Does That Mean?" Brinkley Morgan Family Law Seminar for Accounting Professionals, May 9, 2014
"Cheating? Being Cheated On? Here's What To Know," Boca News Now, January 21, 2014
Speaker, "Expert Testimony Under Florida's New Daubert Standard," Brinkley Morgan Divorce Law Seminar for Mental Health Professionals, January 17, 2014
"Five Things To Do Before You Get Divorced," Boca News Now, August 20, 2013
Speaker, "The Odds and Ends of Equitable Distribution," Brinkley Morgan Divorce Law Seminar for Accounting Professionals, May 10, 2013
"Help Your Divorce Attorney Help You," Boca News Now, April 14, 2013
"Three Stupid Mistakes to Avoid in Divorce," Boca News Now, February 14, 2013
Speaker, "Parenting Plan Evaluations, Social Investigations and Psychological Evaluations – Are They Different?" Brinkley Morgan Divorce Law Seminar for Mental Health Professionals, December 6, 2012
Speaker, "Parenting and Child Support," Broward County Bar Association Family Law Section's Nuts & Bolts of Family Law Seminar, February 2012
Speaker, "Legislative Updates," Brinkley Morgan Divorce Law Seminar for Mental Health Professionals, December 2, 2011
"Marital Law Update: What You Need to Know About Alimony," Brinkley Morgan Legal Talk Blog, June 16, 2011
International Academy of Collaborative Professionals (IACP)
Florida Academy of Collaborative Professionals (FACP)
South Palm Beach County Collaborative Law Group
South Palm Beach County FAWL
South Palm Beach County Bar Association Professionalism Committee, Co-Chair 2020—Present
South Palm Beach County Bar Association Diversity & Inclusion Committee, Co-Chair, 2019—2020
Palm Beach County Bar Association, Family Law Section
Palm Beach County Bar Association, Unified Family Practice Committee, 2019—2022
Palm Beach County Bar Association, Family Law CLE Committee
The Florida Bar, Family Law Section
The Florida Bar, Equitable Distribution Committee, Member 2020-2022
Broward County Bar Association, Family Law Section
Susan Greenberg Family Law American Inn of Court of the Palm Beaches, Master Member, 2019—2022
American Academy for Certified Financial Litigators (AACFL) Palm Beach Chapter, Founding Member
National Jewish Health, New Directions for Women Luncheon Committee, 2019—Present
Boca Raton Regional Hospital Foundation, Go Pink Luncheon Committee, 2014—2017
Best Lawyers in America, U.S. News & World Report, 2024
Top Lawyers, The Boca Raton Observer, 2023
Top Lawyers, Palm Beach Illustrated, 2023
AV Preeminent® rated by Martindale-Hubbell
Florida Super Lawyers, Super Lawyers Magazine, 2021-2023
The National Advocates "Top 100 Lawyers," 2017—Present
The National Advocates "Top 40 Under 40," 2015—2016
"40 Under 40 Outstanding Lawyers of South Florida," Cystic Fibrosis Foundation, 2015
Jodi Furr Colton
Florida Supreme Court Certified Family Mediator
Admitted to practice in Florida (2003), New York (2003), Minnesota (2006) and Pennsylvania (2008)
U.S. District Court for the Northern District of Florida
U.S. District Court for the Southern District of New York
U.S. District Court for the Eastern District of New York
U.S. District Court for the Eastern District of Pennsylvania
U.S. District Court for the District of Minnesota
Swarthmore College, Bachelor of Arts, 1997, Phi Beta Kappa
Harvard Law School, Juris Doctor, 2002