Roberta G. Stanley
Partner
Marital and Family Law
Boca Raton | Fort Lauderdale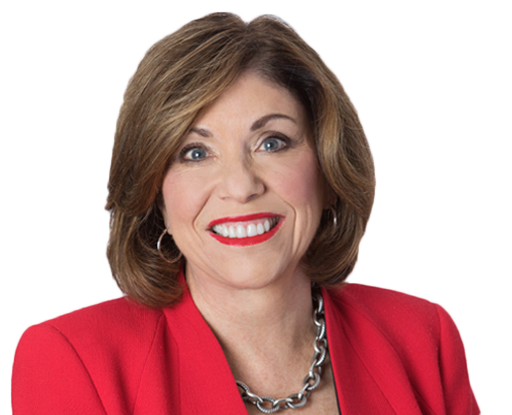 About Roberta G. Stanley
With more than 35 years of experience, Roberta Stanley is board certified by Florida Bar in marital and family law. She specializes in handling complex marital and family law cases for high-profile and high-net-worth individuals and business owners, including the preparation and enforcement of intricate prenuptial and postnuptial agreements, paternity and adoption issues, and dissolutions of marriage dealing with equitable distribution, business valuations, taxation issues, alimony, child support, and parental responsibility and timesharing. Additionally, Ms. Stanley regularly consults and advises on out-of-state cases involving Florida family law issues.
Ms. Stanley is a Fellow of the American College of Trial Lawyers and a Fellow of the American Academy of Matrimonial Lawyers™, where she previously served as the President of the Florida Chapter. She is also a member of the Palm Beach County Bar Association; the Broward County Bar Association, where she previously served on the Ethics Committee; the Broward County Women Lawyers' Association; and the Women's Executive Club of Fort Lauderdale.
She is consistently recognized for her legal work, including her rating as an AV Preeminent® attorney, the highest ranking awarded by Martindale-Hubbell. Most recently, she was named "Lawyer of the Year" in the area of Family Law for the 2017 and 2019 editions of The Best Lawyers in America©. She has also been listed as a "Florida Super Lawyer" by Super Lawyers Magazine and among The Best Lawyers in America© each consecutive year since 2006, and as a "Top Lawyer by South Florida Legal Guide since 2007. Ms. Stanley also frequently lectures and publishes on a variety of family law subjects.
Read More
Read Less
Florida Bar, Family Law Section
Florida Academy of Collaborative Professionals (FACP)
American Academy of Matrimonial Lawyers (AAML), Fellow
– President, American Academy of Matrimonial Lawyers™, Florida Chapter, 2009
Fellow of the American College of Trial Lawyers
Broward County Bar Association, Litigation and Family Division
Palm Beach County Bar Association
South Palm Beach County Bar Association
Broward County Women Lawyers Association
Women's Executive Club of Fort Lauderdale
500 Leading U.S. Family Lawyers Guide, 2024 Lawdragon
Top Lawyers, The Boca Raton Observer, 2023
AV Preeminent® rated by Martindale-Hubbell
Florida Super Lawyers, Super Lawyers Magazine, 2006-2023
– Top 50 Women Florida Super Lawyers, 2017-2018, 2021-2023
– Top 100 Miami Florida Super Lawyers, 2017-2018, 2022
The Best Lawyers in America, U.S. News & World Report, 2006-2024
– Lawyer of the Year—Family Law—Ft. Lauderdale, 2017, 2019, 2022
Florida's Top Lawyers, South Florida Legal Guide, 2007-2020, 2022
Top Lawyers, Fort Lauderdale Illustrated, 2022
Author, "5 Reasons to Get a Prenuptial Agreement," GoBankingRates.com, September 30, 2022
Speaker, "Taxation," AAML 2021 Marital & Family Law Review Course, January 12, 2021
Speaker, "Valuation Strategies: Finding Value in Your Work," AAML Fla. Chapter 41st Annual Institute, May 3, 2019
Speaker, "How to Present Tax Evidence in Court, Including Pointers on Effective Cross and Direct and When an Expert is Necessary," AAML Webinar, November 15, 2018
Speaker, "Taxation," AAML 2016 Marital & Family Law Review Course, January 30, 2016
Speaker, "Joinder of Third Parties to Dissolution of Marriage Proceedings," AAML Fla. Chapter 37th Annual Institute, May 2, 2015
Author, "Pitfalls of Divorce in Play for Same-Sex Couples," Daily Business Review, March 20, 2015
Speaker, "We Are Now A Daubert State – What Does That Mean?" Brinkley Morgan Family Law Seminar for Accounting Professionals, May 9, 2014
Speaker, "Assessing Income: Maximizing Your Return," AAML Fla. Chapter 36th Annual Institute, May 2, 2014
Speaker, "Expert Testimony Under Florida's New Daubert Standard," Brinkley Morgan Family Law Seminar for Mental Health Professionals, January 17, 2014
Author, "Alimony Reform Should Stand for Fairness," Sun Sentinel, September 21, 2013
Speaker, "Psychological Privileges, Waivers and What to do When Those Pesky Attorneys Subpoena You," Brinkley Morgan Family Law Seminar for Mental Health Professionals, December 6, 2012
Author, "Driving and Divorce: How to Measure Distance When Relocating," Brinkley Morgan Legal Talk Blog, July 31, 2012
Speaker, "Tax Effecting in Equitable Distribution Awards," Brinkley Morgan Family Law Seminar for Accounting Professionals, June 8, 2012
Speaker, "Self Help or Self Destruction?" Brinkley Morgan Family Law Seminar for Mental Health Professionals, December 2, 2011
Author, Florida Family Law Trial Notebook, James Publishing, October 27, 2005
Florida Bar Board Certified in Marital & Family Law (1995-Present)
American Academy of Matrimonial Lawyers, Fellow
American American College of Trial Lawyers, Fellow
International Academy of Matrimonial Lawyers, Fellow
Florida (1983)
U.S. District Court for the Southern District of Florida
U.S. Supreme Court
University of Pittsburgh, Bachelor of Arts, magna cum laude, 1979
Nova Southeastern University Shepard Broad College of Law, Juris Doctor, cum laude, 1983