John N. Lambros
Managing Partner
Marital and Family Law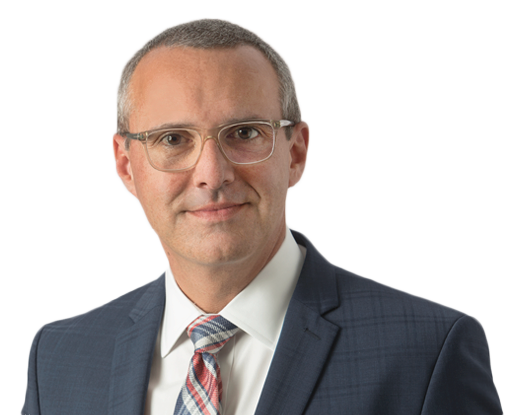 About John N. Lambros
John Lambros is the Managing Partner of Brinkley Morgan. He provides representation in all aspects of family law with a concentrated focus in complex, high net worth and high profile situations. Such matters include dissolutions and post-dissolutions of marriages, parental responsibilities and timesharing, paternity and LGBTQ issues. He excels in writing and incorporates that talent into his frequent preparation of sophisticated prenuptial, postnuptial and marital settlement agreements.
Mr. Lambros comes from a family of trial lawyers and judges, including both his father and brother. He has passed three bar examinations and is licensed in Florida, Michigan and Massachusetts. Mr. Lambros began his career in commercial litigation at both a state and federal level. It is this experience that provides the unique foundation for his acumen in the characterization, evaluation, and distribution of the most intricate of assets and liabilities. He provides detailed counsel in circumstances involving business valuations, real estate, professional practices, and all financial affairs, yet is imminently qualified to provide delicate sensitivity when addressing the most difficult issues of familial, parental and child conflict. As Managing Partner, when needed, Mr. Lambros is also able to decisively assess the particular needs of any case to position it within the firm to provide the best of representation and experience.
Although a seasoned litigator, Mr. Lambros has honed a very particular skill in the negotiation of amicable resolutions in every facet of family law practice. He is routinely brought into protracted situations where he is distinctively able to de-escalate, calm and provide a path for people to move forward free from dissension. The successful practice of family law requires a careful blend of the facts germane to each case while managing the personalities and expectations of the participants. Mr. Lambros navigates those facets with respect and efficiency.
Read More
Read Less
AV® Preeminent® rated by Martindale-Hubbell
Best Lawyers in America, U.S. News & World Report, 2019-2022, 2024
Florida Super Lawyers, Super Lawyers Magazine, 2013-2023
– Top 100 Miami Super Lawyers, 2017, 2021
– Florida Rising Star, 2011-2012
Legal Elite, Florida Trend Magazine, 2013, 2015-2016, 2022
Top Lawyers, Fort Lauderdale Illustrated, 2022
The Florida Bar, Family Law Section
Broward County Bar Association, Family Law Section
Palm Beach County Bar Associations, Family Law Section
South Palm Beach County Bar Association
South Palm Beach County Collaborative Law Group
Michigan Hellenic Bar Association
Chippewa County Bar Association
The National Advocates Top 100 Lawyers
Humane Society of Broward County, Board of Directors, Past Member
– Pet Set, Board of Directors, Past Member
Broward County Animal Care Advisory Committee, Past Member
"Premarital Agreements in Florida," Brinkley Morgan Legal Talk Blog, August 10, 2020
Speaker, "The Roles of Mental Health Professionals in Family Cases," Brinkley Morgan Family Law Seminar for Mental Health Professionals, 2016
"Dissipation of Marital Assets and the Effect on the Distribution of Marital Assets and Liabilities," Brinkley Morgan Legal Talk Blog, April 20, 2015
Speaker, "There are Choices: Mediation, Collaborative or Litigation," Brinkley Morgan Family Law Seminar for Mental Health Professionals, 2015
Speaker, Neutral Accountants in Collaborative Law," Brinkley Morgan Family Law Seminar for Accounting Professionals, 2014
Speaker, "Protecting Your Fees," Brinkley Morgan Family Law Seminar for Accounting Professionals, 2012
Speaker, "Psychological Privileges, Waivers and What to do When Those Pesky Attorneys Subpoena You," Brinkley Morgan Family Law Seminar for Mental Health Professionals, 2012
Florida (2000)
Michigan (1999)
Massachusetts (2000)
U.S. District Court for the Southern District of Florida
Boston College, Bachelor of Arts Degree, cum laude, 1995
Suffolk University, Juris Doctor, cum laude, 1998