Jonathan Z. Schiller
Partner
Marital and Family Law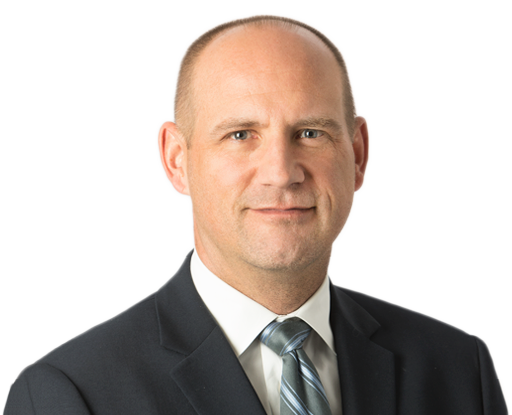 About Jonathan Z. Schiller
Mr. Schiller is a Florida Bar board certified specialist in Marital and Family Law and a Fellow of the American Academy of Matrimonial Lawyers. He concentrates 100% of his practice in the area of marital and family law primarily in Broward County, Palm Beach County, and Miami-Dade County. For more than 21 years, Mr. Schiller has specialized in handling high-net-worth individuals and affluent business owners in dissolution of marriage and divorce actions dealing with issues involving high conflict parental responsibility and time-sharing, complex equitable distribution, business valuations, alimony, child support, and attorney's fees. Mr. Schiller's practice also focuses on the preparation, negotiation and enforcement of intricate Prenuptial and Postnuptial agreements as well as paternity, domestic violence, child dependency, and step-parent adoption matters. Further, Mr. Schiller has prosecuted and defended all types of post-judgment modification actions including those seeking to modify parental responsibility and time-sharing, alimony and child support.
Mr. Schiller is admitted to practice law in Florida, Illinois and in the U.S. District Court for the Northern District of Illinois. He is a member of the family law sections of the American Bar Association and the Florida Bar Association, and a member of the Broward, Dade, Illinois, and South Palm Beach County Bar Associations. He is also a member of the 17th Judicial Circuit Grievance Committee "F" which regulates the practice and professionalism of lawyers in the community, and a member of the South Palm Beach County Collaborative Law Group. Mr. Schiller previously served on the board of directors for Deliver the Dream, a nonprofit that organizes retreats for families experiencing serious illnesses, and is a former member of Nova Southeastern University's Ambassadors Board.
As a Martindale-Hubbell AV Preeminent® rated attorney, Mr. Schiller frequently lectures on marital and family law issues to Florida Bar Association groups. He has also been named a Florida Super Lawyer by Super Lawyers Magazine and listed in the Best Lawyers in America. He received his Bachelor's Degree in business administration from the University of Miami and his Juris Doctor from DePaul University College of Law.
Read More
Read Less
Ambassadors Board, Nova Southeastern University
American Academy of Matrimonial Lawyers (AAML), Fellow
Broward County Bar Association
Dade County Bar Association
Florida Bar Association, Family Law Section
Illinois Bar Association
Deliver the Dream, Board of Directors, Former Member
South Palm Beach County Bar Association
South Palm Beach County Collaborative Law Group
The National Advocates Top 100 Lawyers
Speaker, "Seeking or Defending Modifications and Urgent Temporary Abatement of Support and Other Related Financial Issues Due to Covid-19," AAML Florida Chapter Webinar, June 11, 2020
Author, "Seeking Modification of Child Support or Alimony Due to Loss of Income or Employment During Covid-19 "Stay-at-home" Order," Brinkley Morgan Legal Talk Blog, April 17, 2020
Author, "Seeking Protection Against Domestic Violence During COVID-19 Isolation," Brinkley Morgan Legal Talk Blog, May 11, 2020
Author, "Modifying or Terminating Alimony Based Upon Cohabitation or a Financially Supportive Relationship in Florida," Brinkley Morgan Legal Talk Blog, May 2, 2017
Speaker, "Attorney's Fees," AAML 2016 Marital & Family Law Review Course, January 30, 2016
Workshop Leader, The Florida Bar Family Law Section's 2015 Trial Advocacy Workshop, Aug. 6-9, 2015
Author, "How to Calculate the Marital Portion of Passive Appreciation of Non-marital Property During Marriage Under Florida Law," Brinkley Morgan Legal Talk Blog, May 15, 2015
Author, "Creation and Approval of a Parenting Plan under Florida Law," Brinkley Morgan Legal Talk Blog, April 1, 2015
Author, "Understanding the Court's Analysis in Making an Alimony Determination in a Dissolution of Marriage Action Under Florida Law," Brinkley Morgan Legal Talk Blog, December 15, 2014
Author, "In a Divorce, What Do You Need to Know about Florida's Relocation Statute?" Brinkley Morgan Legal Talk Blog, March 14, 2013
Speaker, "Ethics for Family Lawyers," AAML Florida Chapter & the Family Law Section of the Florida Bar, January, 2013
Author, "Is Mediation Right For You and Your Family?" Brinkley Morgan Legal Talk Blog, June 6, 2012
Speaker, "Attorney's Fees in Marital and Family Law Cases," AAML Florida Chapter & the Family Law Section of the Florida Bar, January, 2012
Florida Bar Board Certified Specialist in Marital and Family Law (2010-Present)
Florida (1999)
Illinois (2002)
U.S. District Court for the Northern District of Illinois
University of Miami, Bachelor of Arts, 1995
DePaul University College of Law, Juris Doctor, 1999